WE'RE OPEN!
We would love to serve you and your Champion during the 10:45am service!
SUNDAY EXPERIENCE
Church Unleashed is for the WHOLE family. We believe your child is a CHAMPION. That is why we launched Champions Club for families of children with special needs. Those who are uniquely designed by God! Champions Club is a ministry that happens every Sunday during the 10:45am adult worship experience. The Champions Club wing was created specifically with your child in mind so they can learn about God's love on their level.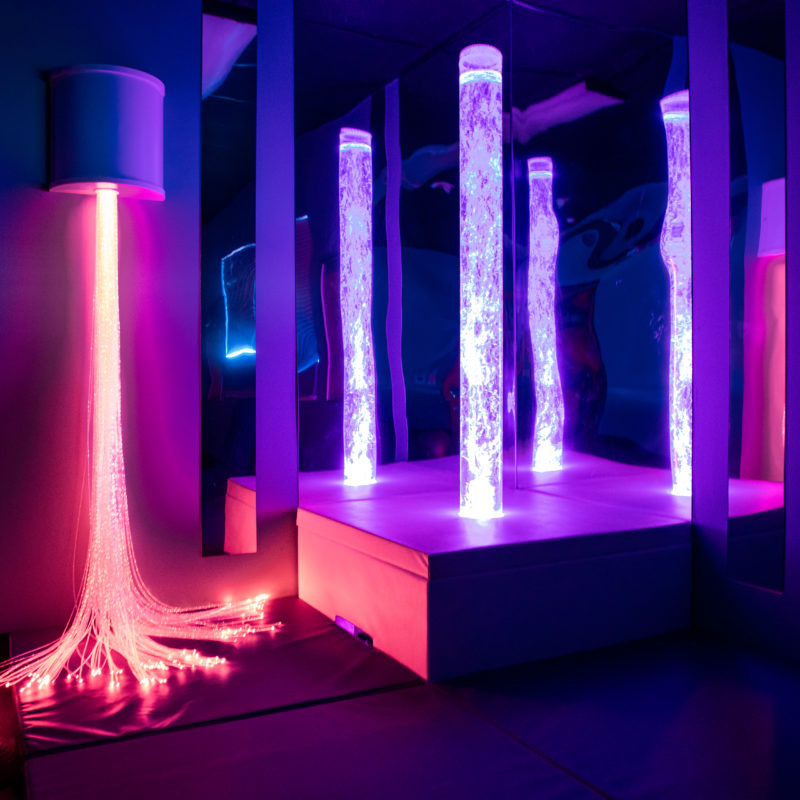 SENSORY ROOM
The Sensory Room was created as an environment for "cause and effect" activities that will allow an opportunity for each child to become involved through sight, sound, touch, and smell.
MOTOR SKILLS ROOM
This room helps to develop individual social and emotional interaction and engages children physically. Champions are encouraged to participate in experiencing worship and song through singing, hand motions, sign language, and musical instruments.
WHAT CAN I EXPECT ON SUNDAY?
SAFE CHECK IN
The safety of your child is important to us. We know it is to you too! That is why we adopted a system that will give you peace of mind. You and your child will receive a barcode sticker upon check-in. The only person who is able to pick up your child after service, is you. The Check-In area is found in the lobby.
TRAINED VOLUNTEERS
All of our Champions Club volunteers are trained and in addition, background checked to give you peace of mind. We want our best investing in your child. We're excited to teach them about God's love for them!
PARENT PARTNERSHIP
We are for the whole family! Champions Club wants to partner with you by taking what your child has learned in the classroom to your home. This is a family thing. We are here to support your child but also YOU! Keep us in the loop and let us know how we can assist you better.
JOIN US!
We want to meet you and your Champion. Before attending the service, please fill out the form below. We want to prepare for your champ in advance!